For a class, US Voting and Elections, my group was assigned The Green Party of The United States. We had to create a media plan as well as the media for said plan. 

I created the video ad (<1min) as well as a mock political poster. My goal for the poster was to emphasize the fact that the GPUS did not accept any donations/funding from PACs and Super PACs. I came up with the slogan "Go Green or Go Green" as well as the design for the marionette puppets of Hillary Clinton and Donald Trump.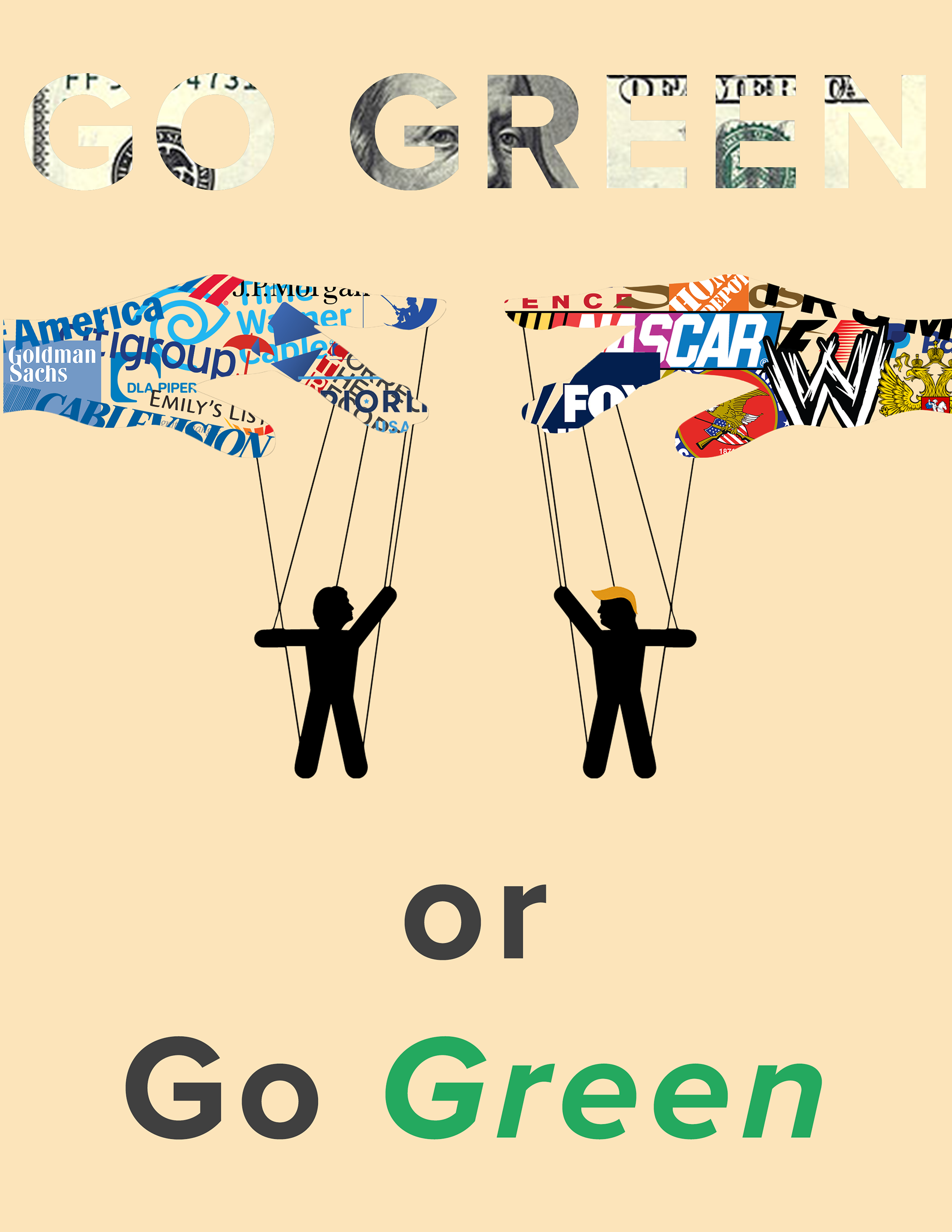 Above is the semi-completed project. I gathered all my images, and used a stock image from Adobe Stock (for the marionette hands). I thought that my original design was too vague for my audience; because of that, I added the logo to the second "green" to emphasize the GPUS. I also changed the opacity of the background color so that money in "Go Green" stood out more.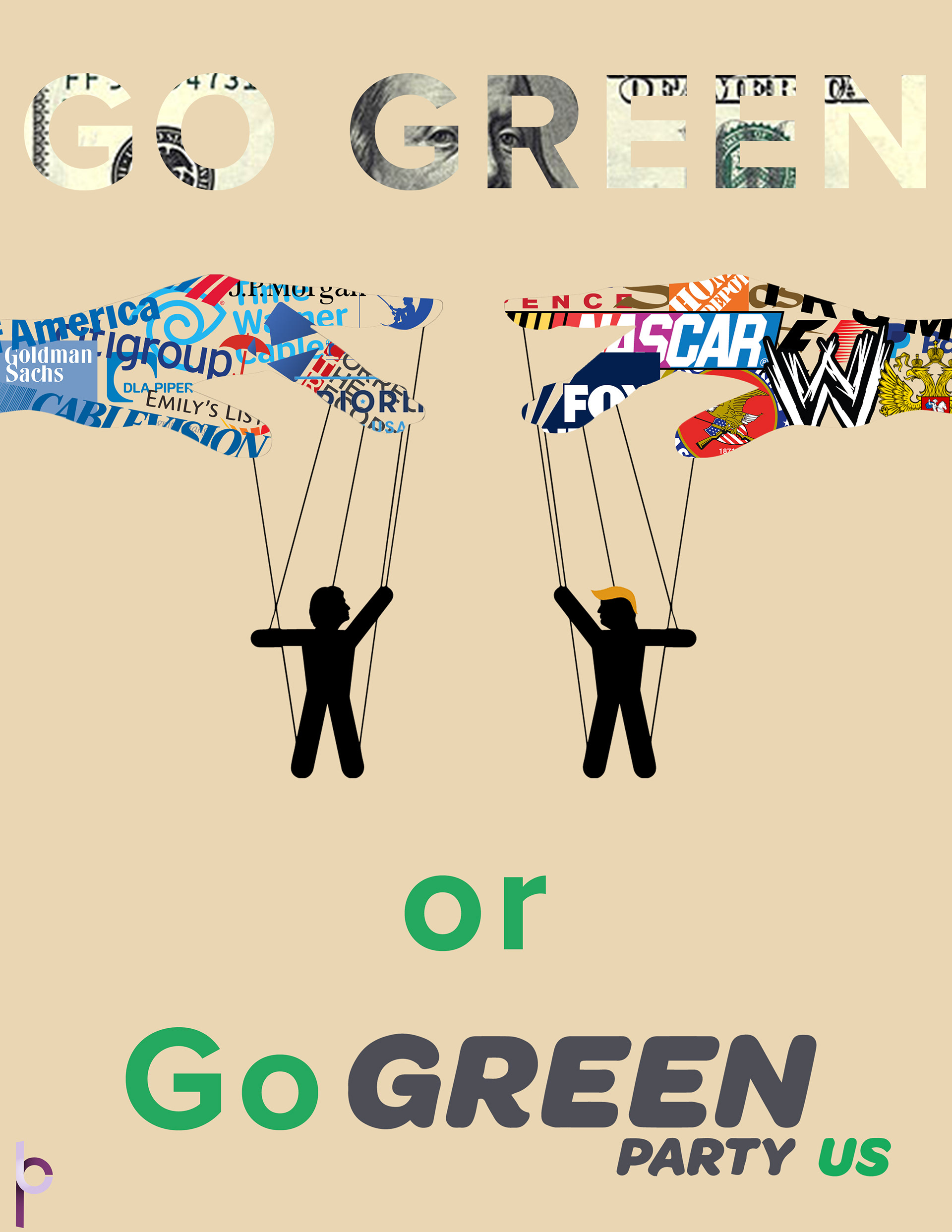 For a second part of the project, I put this mock political ad together. I edited with Premiere Pro CC 2017. Again, the political party that my group was assigned was The Green Party. We based this off of one of Stein's ads, while adding our own emphasis on community within our school. 
Please note: This is purely for educational purposes. This poster was designed for a class, with the intension to show the major candidates in a negative light. This poster does not reflect the political views or opinions of the artist.